Ship Management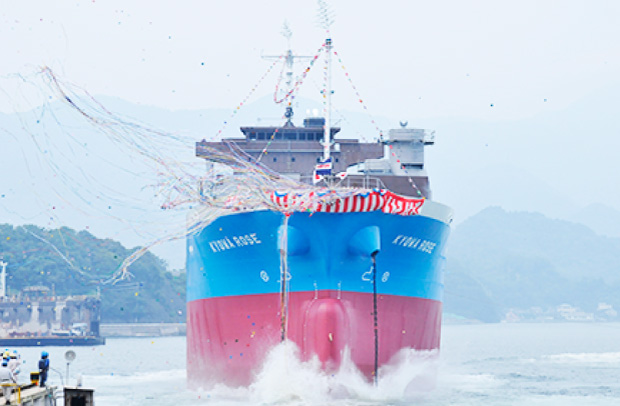 Ship Management
The first objective in operating a vessel is, of course, safe and efficient operations. But it's not easy to simply talk about safety and efficiency, as ship operations are increasingly concerned not only with safety, but with environmental preservation and a growing number of global regulatory decisions. Keeping track of the frequent changes and enactment of these regulations has become a major economic and psychological burden for all marine transportation companies.
In today's environment, the feasibility of safe, efficient ship operations depends on the factors outlined below:
Manning of the vessel with a competent, experienced crew;
Personnel who, onshore and at sea, are knowledgeable in international regulations, local rules, harbor regulations and facilities.
Personnel familiar with the maintenance of the ship, along with the establishment of a system that ensures that proper maintenance is carried out both onshore and at sea.
The implementation of an educational system that continuously improves the sea skills of the crew, and also advances the knowledge possessed by shore-based personnel.
Smooth communications between the ship, the management company, the ship owner and the charterer of the ship.
Toritec works in, and continues to improve its service in all these areas, making it highly regarded by ship owners.
To fully make use of its mobility and manpower, Toritec opened Manila office. We have marine and technical superintendents to improve the quality of ship management through a full range of engineering and marine supervision activities and daily information sharing in the office.
Toritec currently provides full management activities for the following vessels:
Multipurpose vessels
10,000-ton class
5
Ro-Ro, container, heavy cargo, etc.
Bulk carriers
Handy
Handymax
2
5
Total
12 vessels
New Vessel Construction Management
Toritec provides a range of new vessel construction management activities, including experience in construction meetings, drawing approvals and site supervision for projects including a multi-purpose vessel for a domestic ship owner (registered in Panama); a reefer for a European ship owner; a container/reefer; domestic Ro-Ro vessels for special heavy cargo and many more.
In the future, Toritec will continue to apply its workforce in a way that allows it to make best use of its experience while it continues to expand its business.
Crew Management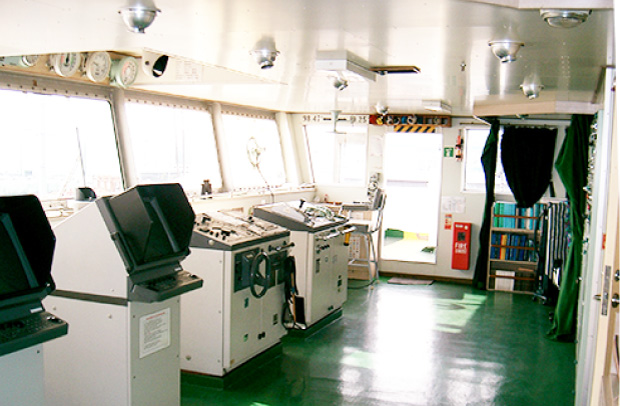 In achieving the goals of safe and efficient shipping, the most important factor is manning the ship with a superior, highly-qualified crew. Toritec, a member of the Kyowa Shipping Group, began in the ship management business through the use of Japanese agencies hiring Filipino seafarers to man Group ships.
However, a shortage of qualified sailors led to the problem of reduced quality, an issue that was difficult to resolve through the use of the domestic employment agency system.
To resolve this, we established our office in the Philippines roughly 10 years ago, and built strong cooperative relationships with local manning companies. There were twists and turns at first, of course, with the usual initial troubles, but today we have direct, all-encompassing relationships with four main ship manning agencies in the Philippines — Baliwag Nav, Magasaysay, Merfork and Foscon — as well as Selleys in Myanmar and Wooil in South Korea.
Toritec experienced the ship manning problem firsthand within the Group, but also gained the experience of working through and solving the issue. We are very now much familiar with the importance that manning plays, and apply this know-how to build on our work in the ship manning business area.
Our customers have also come to realize these achievements, as each year more and more ships are manned using our services, as illustrated below:
Multi-purpose vessels
10,000-ton class
5
Ro-Ro, container, heavy cargo, etc.
Bulk carriers
Handy
Handymax
Panamax
Cape Size
2
7
7
6
Panama-flagged
Two Singapore-flagged, others Panama
Panama-flagged
Panama-flagged
Chemical tanker
1
Maltese-flagged
Total
28 vessels*
*Three additional new ships are scheduled to be added in the coming year.
Toritec is dedicated to continuing to answer ship owner needs through quality ship manning activities.
Marine Technology Consulting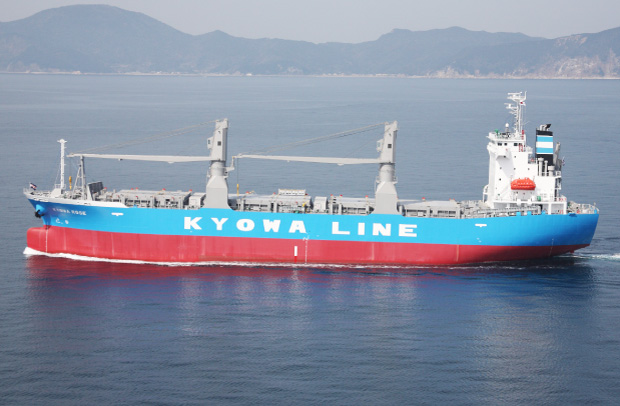 Since Toritec's founding, we have been involved in technical consulting related to ship construction and management. Our achievements to date include the coastal vessels outlined below, and technical consulting for domestic and international ship owners and operators.
Toritec has a staff highly experienced in a range of vessels: reefers, multipurpose vessels, bulk carriers, chemical tankers, domestic heavy special Ro-Ro ships, domestic steel carriers and others. We will continue to use this know-how to meet customer needs as we further expand our consulting business activities.
Domestic Ship-related
Over the past seven and a half years, we have provided technical consulting services related to steel carriers and chemical tankers for the logistics arm of a major steel manufacturing group. Toritec has also been providing technical consultation to the same company for 24 years on heavy special Ro-Ro and domestic steel transport ships chartered by the company, including on the construction of the ships, planning and negotiations with the shipyard, approval of drawings and construction supervision.
Foreign Ship-related
In foreign vessels, we have regularly been called on to work in the construction and renovation of the Kyowa Shipping Group's multi-purpose vessels. Toritec handles planning and negotiations with the shipyard, approval of drawings, and construction supervision.
In addition, we have acted as Technical Agent in Japan for one of the world's largest reefer operators for more than 100 reefer vessels. This included construction planning and negotiations for Japan-built reefers and reefer/container vessels, drawings approvals, construction supervision and more.
We look forward to continuing our work with ship owners in Japan and around the world.
Ship Broking
Toritec is emplying staff experienced in working with ship operators and owners, and with the intricacies of ship brokering as well. While we are now beginning to truly build our strength in these transactions, working on our own or with trusted domestic and international brokers we have acted as sales agent for more than 10 vessels over the past four years. We firmly intend to continue our work in this field and support our customers.
Marine Accounting and Finance
Toritec has a depth of experience in accounting, and in working with outsourcing firms as well, with a staff highly expert in the field of marine accounting.
Accordingly, we handle finance and accounting activities for marine companies and their international subsidiaries. Through providing fast, accurate and meticulous response to customer, we have ambitions and solid plans to expand this business activity.